The Dean Method of Master Dean Li
Among the natural healing methods, methods from Asia such as Qigong, Shiatsu or Traditional Chinese Medicine (TCM) play a particularly important role. Less known is the fact, that all these methods go back to a common source: the original Chinese medicine. It was first described over 2.000 years ago in the oldest work of Chinese medicine: the "Yellow Emperor's Classic of Medicine".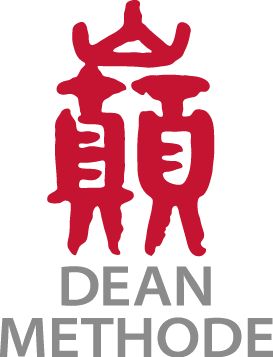 Master Li's DEAN Method makes the ancient art of healing and living accessible to modern people, independent of country and culture. The method is as simple as it is effective and is suitable for children and adults of all ages. Those who practice it can experience, that the teachings of the old Chinese masters still today are a deeply effective way to happiness, serenity and joy of life. Children can use it to build up their energy stably at an early age, find their own talent and have a good start into a happy life.
The original Chinese medicine explains the principle of our life as well as the background of health and illness on the basis of the universal basic forces of Yin and Yang. Both are naturally in balance. They are always balanced by the free flow of Qi – the life energy, to put it simply – and this balance keeps us healthy. Unfortunately, disturbances in our lives often lead to the fact, that our energy can no longer flow freely and instead accumulates and weakens. This causes problems of all kinds.
The DEAN Method offers a comprehensive system of gentle, calm exercises for the organs and meridians. They all work equally on the physical, mental and spiritual level and are easy to practice. They help us to purify, rebuild and flow our energy. In this way Yin and Yang can gradually be balanced again.
You want to know more about Master Dean Li?