寒露 (Hán Lù) Cold Dew
DEAN-ip on 8 / 9 October 2023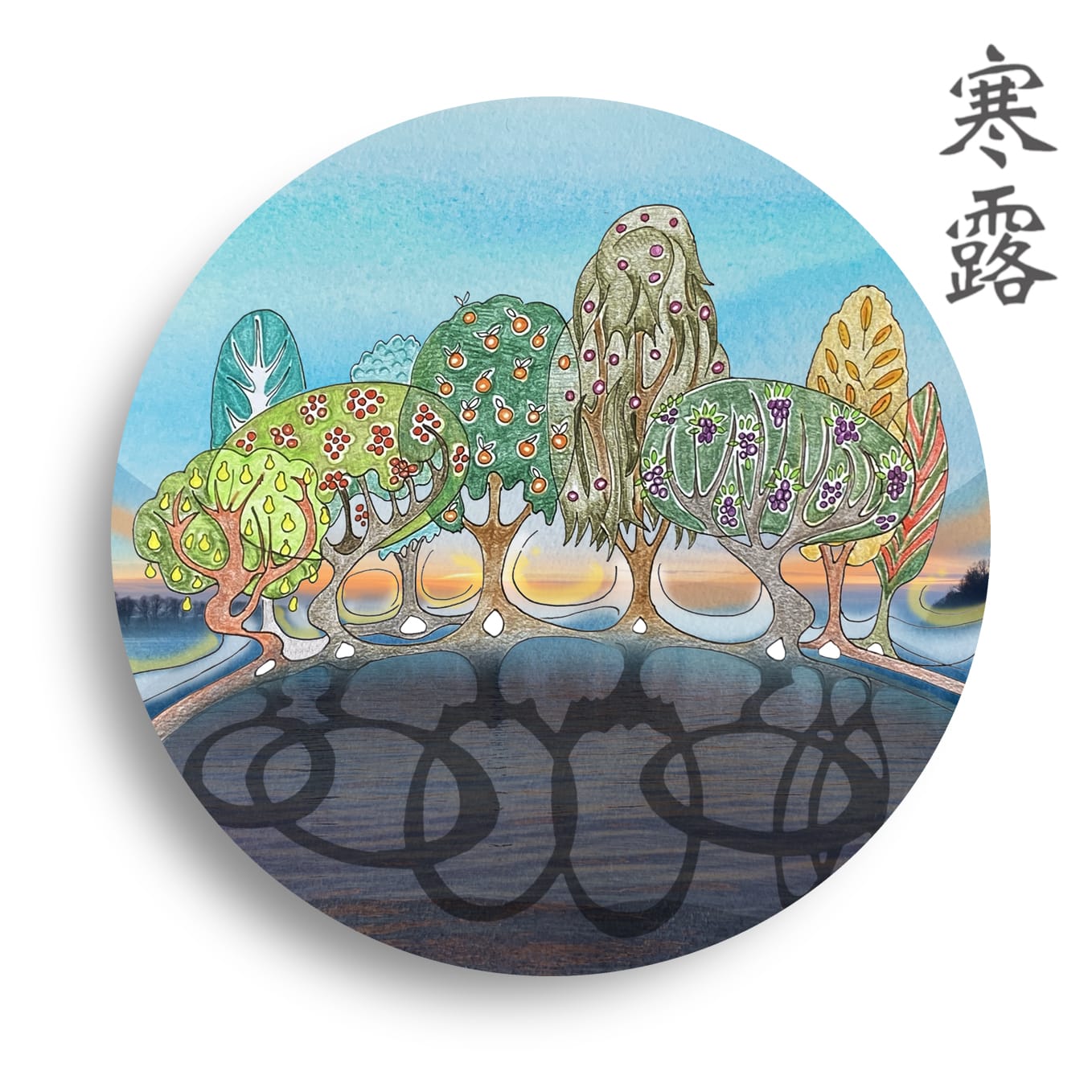 Text: Nicola Martens, Sebastian Hubrach and Tasso Hildebrand
Topic: Thanksgiving with Ancestors and Allowing the Flow of FuQi
"Hán Lù", 寒露, translates to "Cold Dew" and marks the 17th solar term in the traditional Chinese lunar calendar. This period signifies the transition from cool to cold weather in the autumn. The change in nature becomes evident as migratory birds gather in large flocks, heading south, and trees shed their leaves. Everything is preparing for winter. Autumn is a time of ripeness and harvest, while winter conceals everything. This serves as an example of the natural laws that all living beings follow for long-term health and happiness.
"Hán Lù" serves as a reminder that colder days are approaching, and we need to adjust our lifestyles accordingly. Besides warm clothing, we primarily need a connection to the joy of life, which warms us like an inner fire and protects our spirits.
Thanksgiving 
Thanksgiving means expressing gratitude for what we have received. The energy of the harvest helps us kindle the spiritual fire and maintain joy and clarity. It's a time when we remember and celebrate our connection to our roots and ancestors, who made this harvest possible. Consequently, we can naturally turn our attention to our unconscious minds and find the tranquility our spirits need during this period. Winter is suitable for kidney work, akin to a retreat for which we can prepare.
"Hán Lù" helps us access information from the past and understand backgrounds. Depending on how deeply we're connected to the past and how far back we can go, we may realize that we are all connected. Our human lineage traces back to one or two individuals at some point. At some time, there was just a single point, and from there, everything developed for the entire world.
During the two days of the international practice, ip, we delve deeper into the energy of Hán Lù. Together with our Chinese friends, we come together at the point where essence connects with essence. ip is a special time of harvest for all participants, enriching our spirits. Our FuQi continues to grow and expand…