谷雨 (Gǔ Yǔ) Grain Rain
DEAN-ip on 19/20 Apr 2022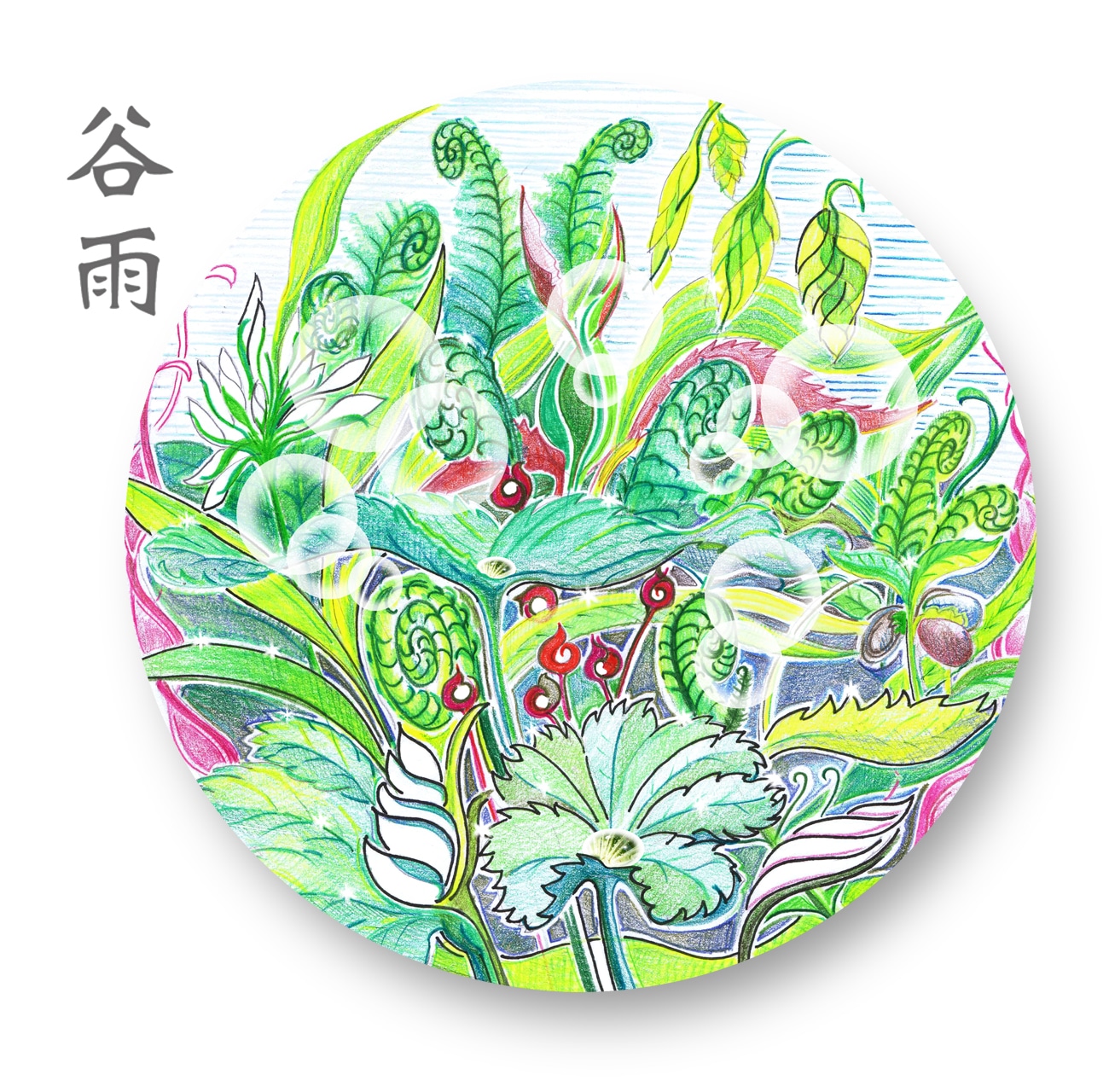 Topic: Growing together into a happy future
"Nature is our master. It shows everything so clearly –
but we need to develop a feeling for it and connect with it!"
Master Dean Li
We can all feel it and observe in nature how the Yang power awakens more and more: It is a good opportunity for a happy growth!
The solarterms follow a cosmic cycle: Through the pure energy of Qingming, our hearts could become clear and we could understand together with the ancestors. And now, with Gǔ Yǔ, 谷雨, the last solarterm in spring begins. This time means rain of rice or grain. Now, after everything has been purified, it is just the right moment to sow the seeds: a moment full of hope and joy for the new generation, a new beginning for everyone. The seed is an important source of information for us: In its essence it contains everything about our past. It also contains the wish of our ancestors to leave a better future for their followers.
"We should definitely use the energy of the Gǔ Yǔ solarterm. 
And always make the best of our situation."
Master Dean Li
Modern people today have forgotten to live in harmony with these original wisdoms in its sequence. Due to unclearness of the previous generation, the natural cycle of human life is disturbed. As a result, the younger generation no longer finds it so easy to develop freely. Often the conditions we find do not seem ideal for our growth. Be it family background or external circumstances – by finding a way to live and deal with them calmly, we can solve our problems bit by bit. As long as we are connected to the spirit, we can remain clear and grow peacefully, regardless of anything.
Drawing together from the clear source
The spring rain of Gǔ Yǔ usually falls continuously and more frequently. It is essential for the growth of plants and eventually the harvest. On a spiritual level, we also need this energy to develop. Master Li, Daosheng and Daoming connect us to a clear source full of information. It purifies and harmonises, works strongly and softly at the same time – nourishes and fertilises us on all levels. The water transports clear information and helps us to develop in harmony with the spirit. Whether ancestors, parents or children – all generations can draw from this clear source and work together so that we help each other grow and a healthy balance can develop between the generations.
Growth starts in the invisible
Each of us is unique and carries within us this divine essence. Each one is full of possibilities to unfold. Often we have forgotten to perceive them or only see growth on the visible level – but everything begins in the invisible. 
We would like to invite you to connect with the energy of Gǔ Yǔ internally and use it for your growth. You can express your own personal feelings by sending us, for example, a few thoughts and feelings, a poem, photos, audios or other impressions. In this way, with the power of Gǔ Yǔ, we can each sow the seeds for the new and grow into a happy future.
Together with the ancestors
If you feel a special connection to the ancestors and would like to give them a place, you can register them as regular participants for DEAN-ip. In this case the usual price for adults applies.
*Please write your name in the notes.
Registration for the DEAN-ip "Gǔ Yǔ" is open until 18.04.2022 at 3 pm.
Your registration is basically binding.
If you have any problems with the registration, questions or suggestions, please contact us at team@dean-ip.de, via WhatsApp & Co or by phone:
Danny: +49 179 9026217, Nicola: +49 151 70173457, Tasso: +49 170 9573066