DEAN-ip on 19 Jan 2020 / 20 Jan 2020
大寒 (Dàhán) Great Cold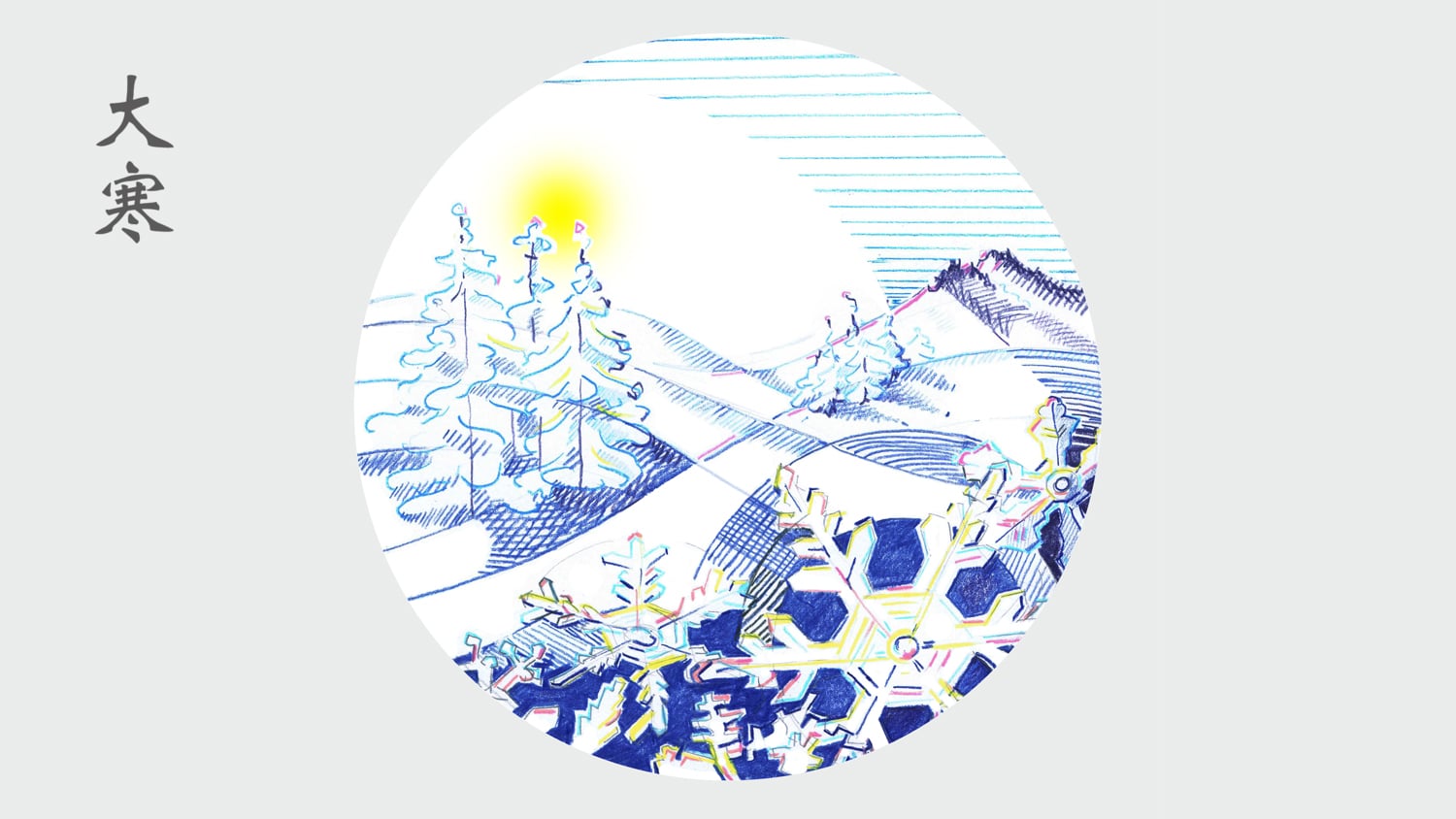 Topic: "There is a good beginning and you have to keep that energy to a happy ending."
Dàhán - Darkness before dawn
Dàhán, 大寒, is the last of the 24 solar terms of the traditional Chinese lunar calendar and the last solar term of the winter. Winter comes to its highest point – and includes the following dawn.
"Winter, the end, is called Dàhán. 
Dàhán is like just before midnight, when it is at its darkest. 
Then the morning starts again."
Master Dean Li
Dàhán has arrived, spring is not far away, a new round of 24 solar terms is just outside the door.
Keep the connection and keep going well
At this naturally given moment, Dàhán, something new begins. The old cultures still knew this, they were closely connected with nature. In China there is an old saying: "善始善终". It means something like: "Better beginning, better end" or "Good at the beginning, good to the end".
"It's just this winter and this end of the year. 
We have to keep the energy up and stay connected. 
This ist how we prepare for the next years and the next steps.
Good from the beginning – and good to the end. 
Then again to the next level and then on.
If we keep the energy from this state well now, 
then we can move on to a quantum leap 
– at every moment."
Master Dean Li
In ip we have been together for almost a year and we have made a good start. Dàhán connects us and now we are looking together to see how this energy can continue. So we will start this new year in a happy way – and we should continue to do so until the happy end. If we can keep something good from the beginning to the end, then it is perfect!
'Perfect'? Of course we always want to start something well and carry it to the end. Yes, that is perfect. At the same time, there is no such thing as 'the perfect'. The inner longing, the inner question or direction is meant here. Master Li asks: "What else are we learning for?"  
In this solar term the most important exercise is to stay in good state and stay connected. Keeping the good state corresponds to a "good end", 善终. This will give us enough strong and stable energy for our "jump".
To stay in good condition and "go to a higher level", let's practice together at Dàhán with ip!
The registration for DEAN-ip January was possible until 18.01.2020 at 15 o'clock.
If you have problems with the registration, please contact us at team@dean-ip.de or by phone: 0151-70173457.
Please transfer your amount (55 € per day incl. VAT) before the start of DEAN-ip. All further information can be found under Questions and Answers and in your registration confirmation.
Possibility to practice together in Hamburg
There are different possibilities to practice together at DEAN-ip. For this you can contact the responsible person until 18.01.2020 at 12 o'clock. You can practice the whole time or only a part of it. Just enter your desired times.
Space for encounter & movement
Birkenallee 6, 25469 Halstenbek

up to 10 registered participants
on 19.01.2020, from 18:00 – 19:30 o'clock 
Contact Elke Wohlert:
Phone: 0173 – 2426048 or 04101 – 402438
WhatsApp, SMS or Phone
DEAN healing practice
Bahrenfelder Kirchenweg 53, 22761 Hamburg

up to 10 registered participants
on 19.01.2020, from 16:00 – 18:00 o'clock 
on 20.01.2020, from 18:00 – 21:00 o'clock 
Contact Birgit Baltzer:
Phone: 0177 – 9173859
birgit.baltzer@gmx.de
SMS or e-mail